From co-founding the world famous improvisation group, The Comedy Store Players, to appearing on Have I Got News For You, Smith and Jones, Whose Line Is It Anyway, Austin Powers, I'm Sorry I Haven't A Clue, Lovejoy, Saturday Live, Carrott Confidential, Paul Merton The Series, Spiceworld The Movie and QI, Neil Mullarkey has worked with some of the most talented names in comedy.
But he has taken a different direction, whilst still maintaining his comedy roots, using his skills for corporate communication.
'Don't Be Needy Be Succeedy' won the Fringe Report Award for Best Satire at the Edinburgh Festival, and introduced Neil's alter ego life coach, self-help guru and Gangsta Motivator, L.Vaughan Spencer . He went on to publish the book "Don't Be Needy Be Succeedy; the A to Zee of Motivality." Neil has also written and starred in instructional videos for LearnDirect, toured throughout the UK and Ireland, and been featured in April Fool viral videos for The Economist and Microsoft.
Neil co-wrote the BBC1 sitcom Morris Minor's Marvellous Motors with Tony Hawks, and co-wrote The Amazing Colossal Show with Greg Proops for BBC2. He has appeared on Just a Minute, The News Quiz, Quote…Unquote, I'm Sorry I Haven't a Clue, Loose Ends and In Touch.
Having subsequently forged a reputation for using his unparalleled on-stage expertise to inspire people and businesses to embrace their creativity and enhance their communication skills, Neil has developed a string of prestigious corporate clients in developing innovation and agility in the workplace, including Barclays Capital, Google, Deloitte, GlaxoSmithKline, Microsoft, Vodafone, the NHS, Saatchi & Saatchi and Deloitte. He has transformed businesses by encouraging communication, collaboration, engagement and creativity, and simplifying some of the most complex of problems into the most compelling of solutions. His book Seven Steps to Improve Your People Skills will be published in October 2017.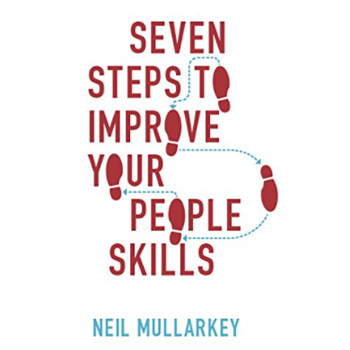 Topics Neil covers include: Leadership and Influence: Whose Line is It Anyway? Improvise your Communication: Unique and energising Masterclass
Neil can also be booked as the entertainer L. Vaughan Spencer